kssn Internships
---
We offer two types of internships throughout the calendar year. Community School interns work directly in the schools during the school year, gaining hands-on experience while under the supervision of an experienced KSSN Community School Coordinator. Communications & Marketing interns can work throughout the year alongside the KSSN administrative team, expanding the visibility of our organization, both out in the community and through our online presence.

Community School Internships
The Community School Internship is ideal for BSW and MSW students interested in working within the educational system. While it provides some opportunities for 1:1 interactions with students, the main skill areas this internship will help develop are on a mezzo level, with a focus on community and family engagement and resource coordination that will support student success. The student intern, along with the Community School Coordinator, will work directly with families, staff, and community partners, to understand the needs of students and their families and the barriers they may face related to education. This may include, but is not limited to, creating attendance interventions, identifying barriers to basic needs, completing referrals to local organizations, working directly with community partners, and supporting and promoting community and family engagement.
Must demonstrate strong service and support orientation towards schools and school communities

Able to be flexible in order to adapt during new and shifting priorities with a solutions-focused approach to learning and problem solving

Experience working with children, youth, and families is preferred
Schedule: 12-20 hours/week, generally during the normal school day
Format: in-person at the school
Download the Community School internship job posting here.
Interested in learning more about a Community School Internship? Contact our Internship Supervisor, Amanda Witte.
---
Communications & Marketing Internships
The Communications & Marketing Internship is ideal for individuals who are skilled writers, creative thinkers, and who have a keen eye for social media content and website design. You'll work alongside our admin team to improve communications for KSSN staff and stakeholders, such as designing marketing materials to enhance our outreach within the schools and in the broader community, along with generating content for social media platforms and assisting with website enhancement. This is a flexible internship that offers a wide range of opportunities and can be customized to fit your expertise and areas of interest/growth.
Must possess excellent verbal and written communication skills
Must be skilled with social media platforms, Google Workspace, and design applications
Schedule: 10 hours/week, generally between the hours of 9am-5pm, M-W (with flexibility for an occasional weeknight or weekend event)
Format: mostly remote with some in-person options available
Credit or Work Study available
Download the Communications & Marketing internship job posting here.

Interested in learning more about a Communications & Marketing Internship? Contact our Operations Manager, Shay Kraley.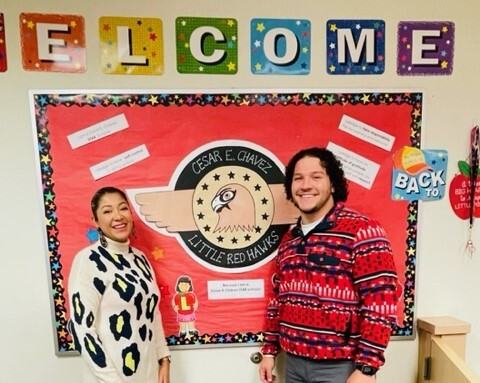 What is a Community School?

4 Pillars of Community Schools